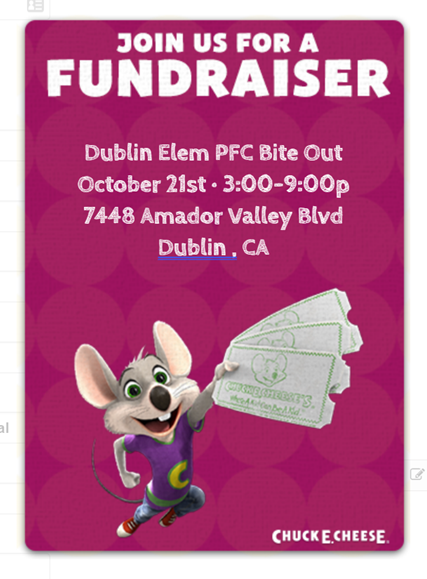 Join us for a Bite Out Fundraiser at Chuck E Cheese in Dublin!!!
Proceeds go toward funding amazing programs, teacher grants, field trip stipends, etc. – just let the cashier know you are part of the Dublin Elementary fundraiser when you make your purchase. Purchases need to be in person, at a cashier, and not online or electronically on site.
If you have any coupons for Chuck E Cheese – usually they have great coupons for play points for games – those can be used that day.