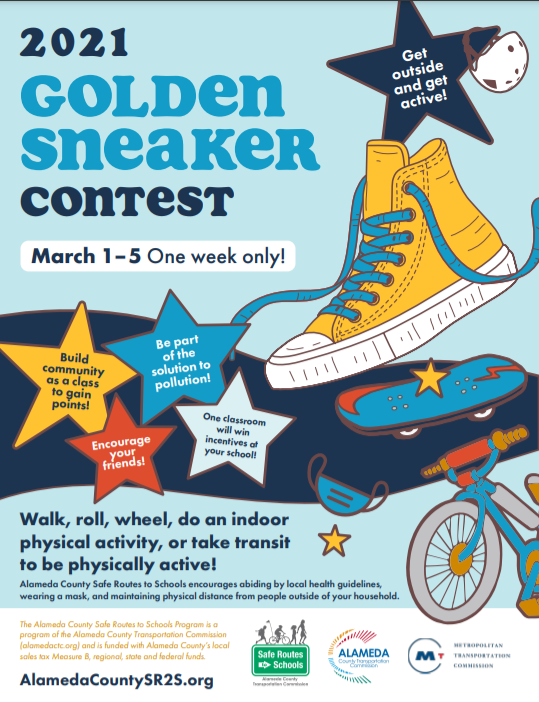 The Virtual Golden Sneaker Contest is a week-long classroom challenge that encourages students, parents, teachers and administrators to take healthy modes of active and shared transportation options, such as:
Walking
Biking
Rolling in a wheelchair or mobility device
Skateboarding or using a scooter or any other human-powered wheels
Riding public transit like AC Transit or BART
Indoor physical activity (yoga or jumping jacks, for example) can also qualify as a contest activity.
Students and teachers in each class keep track of their active and shared travel from the day before with a simple digital tally chart. At the end of the week, the class with the highest percentage of participation will receive participant incentives!