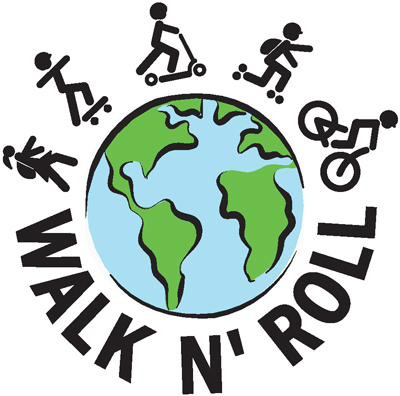 Students, parents, and teachers at Dublin Elementary will celebrate International Walk and Roll to School Day on Wednesday, October 6th. This is a great opportunity to celebrate our health, the environment, and our school spirit. With the suggestions below, we're hoping every student will participate. Click here for a map of safe routes to school.
If you live nearby: Walk with or bike with your child on your own schedule or within a group.
If you live farther away:
Bike with your child on their own bike.
Take the bus with your child and walk from the bus stop.
Carpool with another family. Spare the environment and some hassle for yourself: connect with other families who live in your neighborhood.
Park and walk — Park at Shannon park or a few blocks away and walk to school.