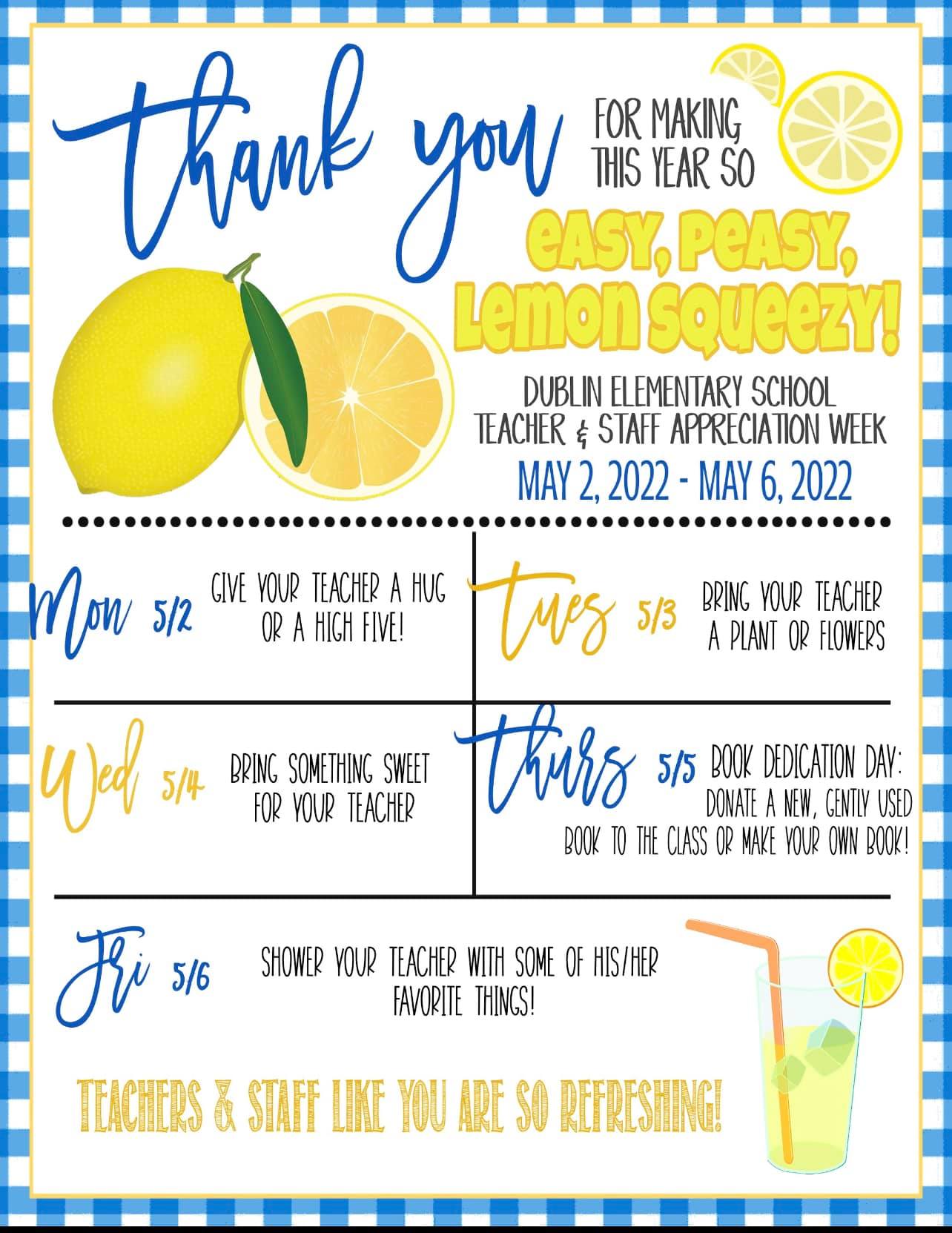 We have a dedicated day to show our Teachers & Staff how much we appreciate them!
Monday, May 2: Give your Teacher a hug or a high five!
Tuesday, May 3: Bring your Teacher a plant or flowers!
Wednesday, May 4: Bring something sweet for your Teacher!
Thursday, May 5: Book dedication day – Donate a new, gently used book to the class or make your own book!
Friday, May 6: Shower your Teacher with some of His/Her favorite things!
Thank you Teachers for making this year so Easy, Peasy, Lemon Squeezy!